2014 Land Pride Accu-Z® ZT60 Series - 25 HP Kawasaki
$3,800.00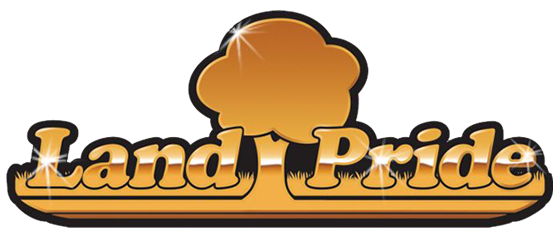 ---
20181101_141109 (002)
Location
Wade's Golf & Mow
Model
Accu-Z® ZT60 Series - 25 HP Kawasaki
Overview
---
Description
The new ZT3 Series is one smooth machine! No matter what your chore; around the farm, the local sports field, or your commercial business, you won't find a smoother ride in a Zero Turn mower. Climb into our seat to see and feel the ergonomics wrap around you while you go about your business. Your line of sight, low center of gravity, legroom, and arm extensions are all just right.





The ZT3's 60" deck meets the needs of customers who need to mow in tighter areas around obstacles or want to maintain a lower cutting height over undulating terrain.





Customers living in areas with hills or warmer and wetter climates will typically want to employ the floating axle capability for enhanced traction and a smoother ride. Twin-lever hydrostatic steering will enable the mowers to turn within their overall length. Couple this outstanding maneuverability with a 12 mph mowing speed and low center of gravity and you've got a mower that's fast, safe, comfortable, and easy to transport.
Features
Cutting height of 1" to 5": Provides a good range of cutting heights in 1/4" increments for any type of turf grass.
Outside drive tire stance: ZT360=52". Provides excellent stability over uneven and hilly ground along with good maneuverability.
High ground speed: Forward 12 mph and reverse 6 mph for high productivity.
Adjustable steering levers with comfort grip handles: Wide range of adjustments to accommodate almost any size of operator. Grips are designed for operator comfort and sustained productivity.
Spring suspension seat platform: Helps smooth out the ride.
Strong deck design: New manufactured deck design has a great appearance on the outside, but tough parts on the inside. 3/16" Deck with 1/4" doubler plate, and a reinforced front edge.
Rapid deck height adjustment: The foot operated with spring assist deck lift and deck stop locator make for quick and easy precise cutting height adjustments.
Easy clean-out deck top: Deck allows air & debris to move across the top for improved belt cooling & easy clean out.
Snap-on deck belt guards: Deck belt guards can be hand removed easily without tools.
Excellent trim capability: Provides for good trim capability.
Mid-mount deck design: Puts deck closer to the operator's line of sight for more efficient and precise operation.
Floating deck design: Chain suspension design provides excellent flotation over uneven terrain.
Four anti-scalp rollers: Two located on deck ends and two located toward mid-deck keeps scalping to a minimum.
Completely independent twin hydrostatic drives: Separate expansion tanks eliminate the possibility of cross contamination.
Premium wide stance drive tires: Provide excellent traction, outstanding side-hill stability and a smooth ride.
Ribbed front tires mounted in heavy duty pivoting caster forks: Provide for a quick and reliable turning response.
Tele-Caster® wheel spindles: Spring loaded caster wheel spindles for superior shock absorption over rough terrain.
Lockable floating front axle: Floating front axle provides for smoother ride and optimal traction capability by keeping all tires equally in contact with the ground over uneven terrain. Locking front axle provides for a more uniform cut and curb or edge cutting without grounding or hanging up the deck.
Electric clutch control: Provides an easy smooth engagement of the mower blade drive system.
Kevlar drive belts: Drive belts made with Kevlar™ fiber provide long belt life. One hydrostatic pump drive belt and one deck drive belt.
1" blade spindles mounted in ductile iron housings: Additional 3/16" plate steel is added to the deck connecting the blade spindle housing mounts. Blade spindles, spindle housings and mounts are designed to handle heavy shock loads.
Accessible blade spindle zerks: Makes greasing the blade spindles easy.
Heavy duty heat treated Fusion® high lift blades: Made from highest quality .25" thick fusion treated steel for high wear and increase blade life. High lift design stands grass up before cutting.
High blade tip speed: Provides a clean quality cut. See specifications for actual speeds.
Battery located under the seat: Easy access to battery for servicing and maintaining.
Kawasaki engine: Proven engine to meet customer preferences with power and performance to spare.
Electric start with choke control: Keyed ignition and manual choke control are placed for one-handed starting convenience.
Engine oriented for easy access: Spark plugs, air filter, oil filter, & oil drain are placed easily within reach.
Center Mounted Rear Engine: Provides maximum mower stability, easy service access, increased leg room, and increased air flow around engine fins to extend engine life.
Remote Air Intake: All engines come standard with cyclonic type remote air intake to keep engines running clean and running longer.
Engine oil cooler: Keeps engine running at peak performance in warm weather conditions.
Isolated exhaust muffler: Muffler is hidden and tucked down under to reduce noise and provide protection against burns.
Ergonomically designed control console: Instrumentation and console controls are positioned for easy visual or fingertip access.
Hour meter: Measure actual engine run time to monitor service intervals.
Sleek styling EPA approved twin six gallon fuel tanks with sight gauge, extra large tethered fuel caps and vent valve: 12 Gallon fuel capacity for plenty of operating range and decreased downtime. Extra large fuel openings for easy fueling. Fuel caps are EPA approved, non vented, placed inboard and center mounted to protect caps from damage and prevent overflow spills on inclines. EPA vent valve helps stop fuel leaks in rollover accidents and sight gauge makes it easy to see low fuel level in tanks.
Fuel tanks are vented to the engine carburetor: Engine burns fuel vapors instead of vapors leaking into the atmosphere.
Fuel selector/shutoff valve: Provides on-the-go switching from one tank to another giving the operator time to finish the mowing job and to return to the refueling source before the mower stops running. Both tanks can be shutoff with this valve for servicing and storage.
Molded-in dual cup holders and storage compartments: Tanks are molded with cup holders that fit a wide variety of cups and are in easy access to the driver. A storage compartment molded next to the cups offer additional operator convenience.
Lever activated park brake: A manually activated over-center park brake lever located next to the operator's left side for easy activation and release of internal wet disk brakes. Mower will not move until brake is released.
Hinged seat platform: Tilts up for easy access to battery and drive components.
Comfortable adjustable seat: Deluxe Cushion or Molded Vinyl with suspension and adjustable positioning for operator comfort and sustained productivity.
Seat safety interlocks: Rising off of the seat with blades engaged will cut engine power and stop blade rotation. Engine cannot be started with blade engagement switch in "on" position.
Hinged floor pan: Provides quick and convenient service access to topside deck components without tools.
Certified ROPS: Certified ROPS for added operator protection.
Engine Specifications
Mower Model No: ZT360
Engine Manufacturer: Kawasaki
Horsepower: 27
Engine Model Type: FX850V
Max Torque: 54.3 ft. lbs. (73.6 N.m)
Charging System: 12-volt, 13 amp w/Kawaski Engine
Starter: 12-volt (.8 KW) electric starter w/Kawaski Engine
Ignition: Electronic
Governor: Mechanical
Fuel Type: Unleaded gasoline with octane rating of 87 or higher
Oil Cooling: Oil Cooler
Engine Cooling: Air cooled, Fly-wheel fan
Engine Type: 4-stroke OHV, V-twin cylinder, gasoline
No of Cylinders: 2
Displacement: 52 cu.in. (852 cc)
Compression Ratio: 8.2:1
Spark Plug No.: BPR4ES (NGK)
Oil Capacity with Filter Change: 2.1 US quarts
Oil Type: SAE 10W-30
Oil Filter Part No.: 831-034C
Fuel Filter Part No.: 831-031C
Commercial Remote Air Filter: Inner Filter Part No.: 839-973C
Commercial Remote Air Filter: Outer Filter Part No.: 839-974C
Hydrostatic Transaxle Specifications
Transaxle Model Nos.: ZT-5400™
Gear Type: Cut Steel Gears
Number of Wheel Lugs: 5
Traction Drive Type: Dual Hydrostatic Transmission
Hydraulic Motor/Pumps: Two variable displacement, axial piston type.
Hydraulic Motor/Pump Drive: V-belt drive from engine crankshaft
Hydraulic Oil Filter Part Number: 71943
Hydraulic Oil Type: SAE 20W-50 engine oil
Hydraulic Oil Capacity - Per Side: 164.8 -166.5 fl. oz. (1.287 - 1.301 gals.) to fill transaxle
General Specifications
Weight Without Fuel: 1400 lb. w/deluxe seat; 1410 lb. w/suspension seat
Width of Cut: 60 in.
Cutting Height: 1 in. to 5 in. in 1/4 in. increments
Trim Capacity (Left Side): 8 1/4 in. with standard tires; 6 1/4 in. with offset tires
Overall Width (Chute Down): 74 1/4 in.
Overall Width at Rear Tires: 52 in.
Overall Width at Deck: 74 1/4 in.
Overall Length with ROPS Up: 90 1/4 in.
Overall Length with ROPS Down: 95 1/2 in.
Overall Height with ROPS Up: 75 in.
Overall Height with ROPS Down: 49 3/4 in.
Roll Over Protective Structure: Certified ROPS, includes seat belt
Drive Tires: 24 x 12.00 - 12, Turf tread
Front Tires: 13x6.5 - 6, Rib tire
Hour Meter: Standard equipment
Fuel Capacities: Twin 6 US GAL. tanks (Total fuel capacity = 12 US GAL.)
Steering Type: Twin lever steering provides independent control of each drive wheel
Twin Lever Steering Controls: Speed, forward, reverse, brake, and turns
Steering Turning Radius: True zero degree. Turns with counter-rotating independent drive wheels
Hydraulic Brake Service: Hydrostatic dynamic braking
Park Brakes: Internal wet disk, manually actuated
Ground Speed: Forward: 0-12 MPH; Reverse: 0-6 MPH
Wheel Drive: Single V-belt with spring tension idler pulley
Electrical Operated Logic-Control Safety Features: Electric logic-control system governs blade engagement, forward & reverse motion, engine starting & running, and parking brake functions.
Evaporative Emission Control System on EPA Compliant Mowers: This equipment uses a sealed fuel system which incorporates a non-vented fuel cap. Evaporative emissions are vented to the engine where they are combusted during normal engine operation.
Seat Options: Deluxe cushion seat with arm rests; Optional Suspension seat with arm rests
Mainframe Construction: Welded steel
Drive Motor Mount: Fabricated from 3/16 in. steel plate
Front Caster Wheels: Free turning with roller bearings in greaseable sealed hubs.
Front Caster Forks: 3/8 in. steel
Front Wheel Spindles & Suspension: Tele-Caster® with 1 1/2 in. spindles
Pivoting Front Axle: Front axle can be locked or unlocked with 2 3/4 in. locking pins.
Deck Thickness: 3/16 in. deck with 1/4 in. doubler plate connecting spindle housing mounts.
Box-Section Reinforced Front Edge: 3/16 in. with solid 1 in. x 1/4 in. steel bar for reinforcement.
Deck Trim Edges: Solid 1 in. x 1/4 in. steel bar for reinforced trim edge.
Deck Housing Depth: 5 3/16 in. deep, (room for high-capacity mowing)
Deck Lift: Foot-operated deck height adjustment with transport position. Pin for setting height.
Hand Operated Controls: Ignition switch, throttle lever, control levers, park brake lever, blade engagement switch, choke knob and fuel tank selector valve
Indicators: Engine warning light, hour meter, and sight gauge
Cup Holder: Two cup holders molded into the left side fuel tank. They accommodate nearly any cup size
Cutting Heights: Height adjustment in 1/4 in. increments from 1 in. to 5 in.
Mowing Blades: Heavy-duty, heat-treated, high-lift Fusion® edge. .25 in. x 2 1/2 in. x 21 in.
Blade Tip Speed: 18,000 FPM
Blade Drive: Electric clutch drive with single V-belt to three spindles and spring tension idler pulley
Warranty
Overall unit: 3 years/750 hours limited warranty on Parts and Labor.
Kawasaki Engine: 3 years limited warranty through Engine manufacturer.
Evaporative Emission Control System: 2 years limited warranty from point of first retail sale. Land Pride warrants to the original purchaser and any subsequent purchaser that this new non road equipment, including its Evaporative Emission Control system, is designed, built, and equipped so it conforms at the time of sale to the original purchaser with the requirements of Code Of Federal Regulations title 40 part 1060, and is free from defects in materials and workmanship that may keep it from meeting these requirements. Land Pride will repair or replace free of charge any of the components listed on page 64 which Land Pride determines to be defective.
Mower Deck: Limited warranty on front edge.
Frame: Frame breakage through the entire length of ownership by the original purchaser.
Transaxles: 3 years on Parts and Labor
Blade Spindle bearings: 3 years/750 hours Parts and Labor.
Front Caster Wheel Yoke Bearings: 3 years Parts and Labor
Battery: 1 year limited warranty.
Rental Units: Limited warranty on all materials and workmanship for a period of 90 days.
Belts, blades, and tires: Considered wear items.
Filters and Plugs: Considered maintenance items.
Specs
Engine
Engine Manufacturer

Kawasaki
Horse Power

27 hp
Engine Type

FX850V
Displacement

52 cu.in. (852 cc)
General
Transmission

ZT-5400™ Dual Hydrostatic Transmission
Wheel Size

Drive: 24 x 12.00 - 12; Front: 13 x 6.5 - 6
Fuel Capacity

12 gal. (Twin 6 gal. tanks)
Deck
Deck Size

60 in.
Discharge Type

Side